https://ift.tt/TLSFoeV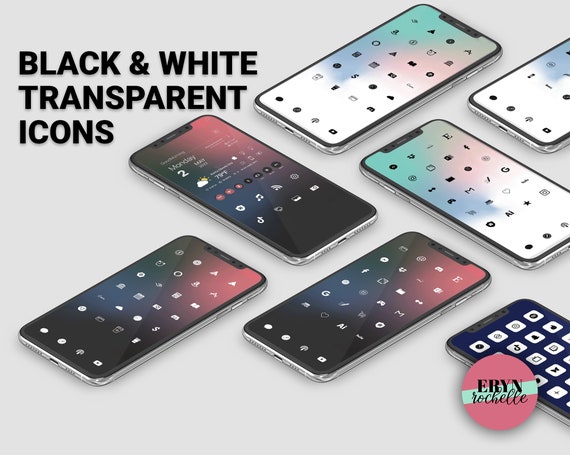 24.50 USD
Beautifully designed icons to help you customize your device and express your personal style! This icon pack includes 4 different color combinations of icons that can be used to mix and match or create a transparent background look. These icons are designed to match closely with their App Store counterparts while creating a clean, minimalistic aesthetic for your device. All icons are versatile, and compatible with iPhones, iPads, Andriod Phones, and Android tablets. An installation guide for installing the icons is included with the download, and I've linked it below as well if you'd like to get an idea of how these packs are installed. The guide below is for iOS and iPadOS devices using iOS 14 or iPadOS 14 or newer. If you have an Andriod device you'll be able to set these icons using the launcher of your choice. I will add additional icons to this pack as requests come in. A link to request a specific icon is included in the download file. All additional icons are added automatically at no additional cost for anyone who's purchased the pack.
See a list of the icons currently included in the pack here:
https://ift.tt/sqgirUc
This listing is for a digital product. You will NOT be shipped a physical product. Upon purchase, you will receive a downloadable folder that contains your digital files. Your purchase includes the following items:
Bundle Includes:
★ 160+ Black Icons On A White Background
★ 160+ Black Icons On A Transparent (Clear) Background
★ 160+ White Icons On A Black Background
★ 160+ White Icons On A Transparent (Clear) Background
★ 670+ App Icons In the bundle
★ 4 Wallpapers can be used to create an invisible dock in both light mode and dark mode.
★ A complete guide for setting up the icons and customizing your Home Screen.
Want this pack in a different color? Check out the other colors here: https://etsy.me/36wxGz0
You can use the icons to really customize your device! Try out the icons on various backgrounds to breathe new life into your device. Feeling happy and bright? Go for a nice yellow or pink background! Want some contrast? Try a dark background with light icons!
The included backgrounds are also great for making custom widgets! You can use a photo widget to create some space or show off some of your favorite things! This icon and background pack can provide endless possibilities!
★ I'd love to see what you create! Send a screenshot to one of my social media accounts listed below! ★
♥ Get 15% off your order when you sign up for the ErynRochelleDesigns newsletter at erynrochelle.com/etsy ♥
***All the printables and digital downloads available in this shop are designed and created by Eryn Rochelle, the shop owner. You may not resell, copy or redistribute this artwork or any of the digital files associated and included within your purchase. As the purchaser of this product, you may print this item as many times as you would like for personal use or as a gift.***
If you have any questions, please don't hesitate to ask! I'm happy to help out with any questions I can answer.
★ Thank you so much for visiting Eryn Rochelle Designs and being the best part of my day! I really appreciate you taking the time to check out my listings! ★
♥ Connect with me on social media! ♥
Instagram: https://ift.tt/kYIvfTG
Pinterest: https://ift.tt/WCOop1L